Big ideas need generous and critical support. Grand Arts offers this and more as a catalyst for artistic experimentation and production. We offer an environment for artists to pursue their ideas, to move their work forward and to make something extraordinary happen.
I had everything I needed to complete my work: plenty of volunteer help, materials and time to experiment, housing, food, car, gym, a well-organized, supportive staff. This allowed me to focus solely on my work. It is a very unique residency. Grand Arts is a one-of-a-kind space. — Rosemarie Fiore
At Grand Arts, artists can rely on the support of our expert staff and fully equipped facilities. By providing the best possible conditions in which to work, Grand Arts has earned a reputation for being experimental, flexible, proficient and dynamic. Artists who are ready to explore, engage and produce will find a rigorous collaborative environment with resources tailored to meet the needs of each project.
There's an incredible belief in artists and ideas. This belief manifests itself in projects that stretch the limits of what is possible and imaginable. It's a place that actually asks you to court risk, to try and see the limits of your practice, of your capabilities as a maker and organizer and thinker. — Michael Jones McKean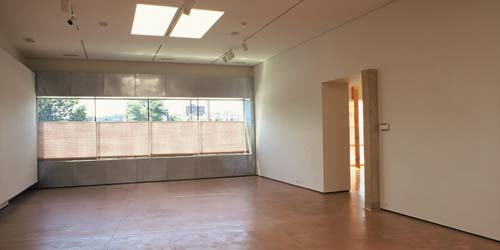 Grand Arts is a non-profit art project space in downtown Kansas City. We commission and assist artists in the production and realization of ambitious contemporary art projects. Over the past 15 years we have produced and exhibited more than 75 projects by artists including Isaac Julien, Sanford Biggers, Rosemarie Fiore, Laurel Nakadate, William Pope.L, Emily Roysdon and Sissel Tolaas.
Grand Arts provokes thought by presenting inventive excellence, contemporary insight and astute appraisals of the collision between everyday experience and uncommon brilliance. — John Moriarty, AOL Cityguide
Our mission is to provide financial, technical and logistical support to artists while encouraging conceptual risk-taking and experimentation at all stages of the creative process. We function as a laboratory rather than a residency program. The public is invited to meet artists and observe them at work during the project and at culminating events and opening receptions.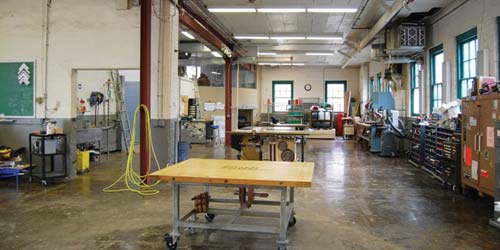 Facilities consist of a 4,000-square-foot fabrication studio, exhibition spaces, offices, and an on-site apartment available for visiting artists. Other sites may be available for projects that so require.
The on-site workshop, curatorial support and generous accommodation all help nurture ambitious projects that significantly contribute to artistic development. Its funding potential and ability to realize the most ambitious of projects make it unique and almost unrivaled throughout the United States. It occupies a much-needed cultural space between the commercial art market and public museums. — Neal Rock
Grand Arts operates with funding from the Margaret Hall Silva Foundation and since opening in 1995 has earned its spirited place in a thriving Kansas City arts environment.
The shows are ambitious, exaggerated and bold. — The Pitch, Best of Kansas City 2006
For more information or questions about our program, please contact us at:
Grand Arts
1819 Grand Boulevard
Kansas City, MO 64108
p 816 421 6887
f 816 421 1561
gallery@grandarts.com